Ashlee, The Crunchy Moose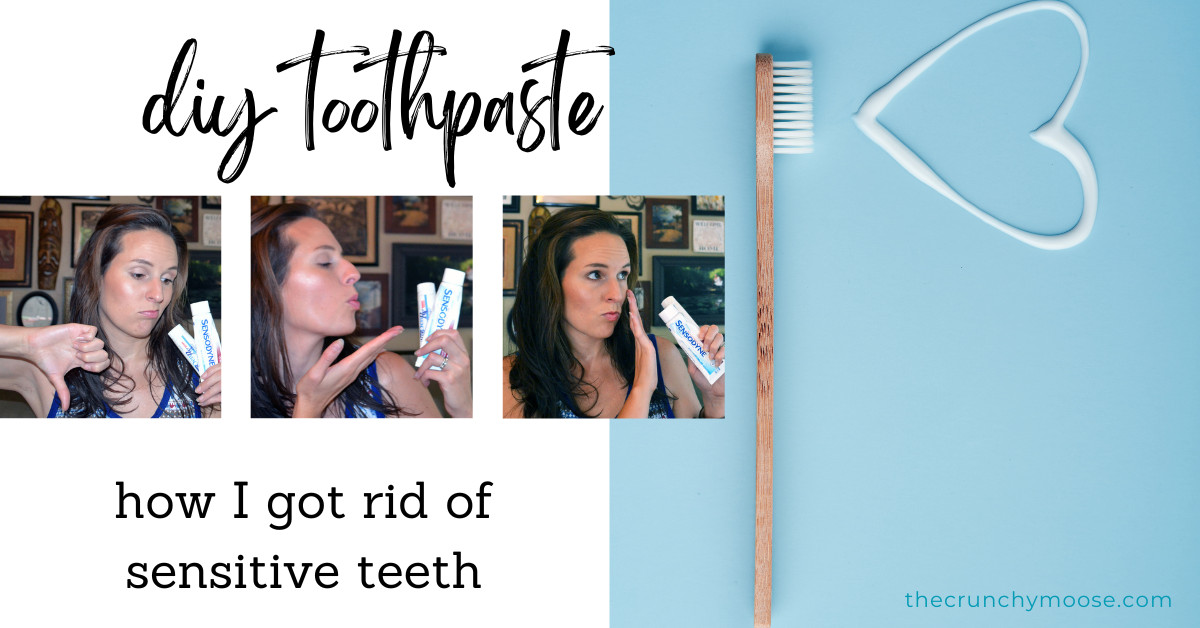 I used to have sensitive teeth. I used to use a maximum strength sensitive toothpaste. I used to use a numbing gel I got from my dentist everyday. And I STILL had sensitive teeth & gums. And then I started making DIY, nontoxic, homemade toothpaste. My sensitive teeth are a thing of the past. Bye bye, Sensodyne!
The Problem With Toothpastes For Sensitive Teeth (well, with most commercial toothpastes actually....)
Here are some ingredients in the sensitive toothpaste I used:
Sodium Fluoride: Developmental/reproductive toxicity, Irritation (skin, eyes, or lungs), & Organ system toxicity (non-reproductive). A toxic score of 5.
Flavor: Flavor is a term used by cosmetic manufacturers for substances or combination of substances added to a cosmetic product to produce or to mask a particular flavor. A toxic score of 4.
Cocamidoprophyl Betaine: Cocamidopropyl betaine is a synthetic surfactant; it has been associated with irritation and allergic contact dermatitis, reactions that could be due to the ingredient itself or to impurities present in it, such as 3-dimethylaminopropylamine. A toxic score of 4.
And the MAIN problem with my sensitive toothpaste was that it DID NOT CURE anything for me.
I still had sensitive teeth & gums. Everyday. I used that toothpaste for several years and my sensitivity never decreased and actually got worse. It got so bad that my dentist then gave me a numbing gel with fluoride that I applied to my gums everyday.
I was brushing my teeth with a fluoride toothpaste and then rubbing a fluoride gel on my gums. Fluoride has been linked to acne, rashes, arthritis, and thyroid problems.
Over 400 studies
have concluded that fluoride is a neurotoxin and negatively affects the brain. And according to the
EPA
:
Adults exposed to excessive consumption of fluoride over a lifetime may have increased likelihood of bone fractures, and may result in effects on bone leading to pain and tenderness. For effects to teeth, children are most likely to be affected by excessive exposure to fluoride because it impacts teeth while they are still in formative phases. Children aged 8 years and younger exposed to excessive amounts of fluoride have an increased chance of developing pits in the tooth enamel, along with a range of cosmetic effects to teeth.
My dental history is far from flawless. I had periodontal disease and a root canal at the age of 20. I was blessed with an impressive overbite and had some sort of metal in my mouth for 13 years (an appliance as a kid, braces for middle & high school, upper removable retainer, & lower permanent retainer for early adulthood). I believe this was one of the factors that caused my gum problems. It is difficult to clean behind all that metal & wires!
I thought I was doing the best thing for my oral health using the sensitive toothpaste and numbing gel. Nope. I was making things worse.
I have not had a single problem or sensitivity since ditching commercial toothpaste!
---
Homemade Toothpaste Recipe:
Ingredients:
Directions:
Mix all ingredients together. Heat the coconut oil on the stove on low if it needs to be melted a little.
Store in a cute jar.
This is shelf stable so store in your bathroom and use every time you brush your teeth.
Why It Works
All of these ingredients are safe, natural, and nontoxic. It's not a problem if it's swallowed so your kids can safely use it.
Homemade Toothpaste Q&A
Will my teeth turn the color of the clay?

NO! It will not. My teeth are whiter than ever. And I am a coffee and red wine drinker.

Is the clay safe with metal fillings?

Yep! From the clay manufacturer: "We have found that a short period of time with metal is not enough to cause a reaction, such as brushing your teeth, or mixing the clay with a spoon. You would not want to leave a spoon in clay for a long period of time, or leave clay packed on a tooth with a filling, but for brushing you are perfectly safe."

Can I use something other than xylitol?

Yes. You can use stevia, honey, or no sweetner at all.

Is it safe for kids?

Yes. Everything is natural. My son used it when he was little.
---
Update & Bonus Hack!
---
Bonus Tip: Oil Pulling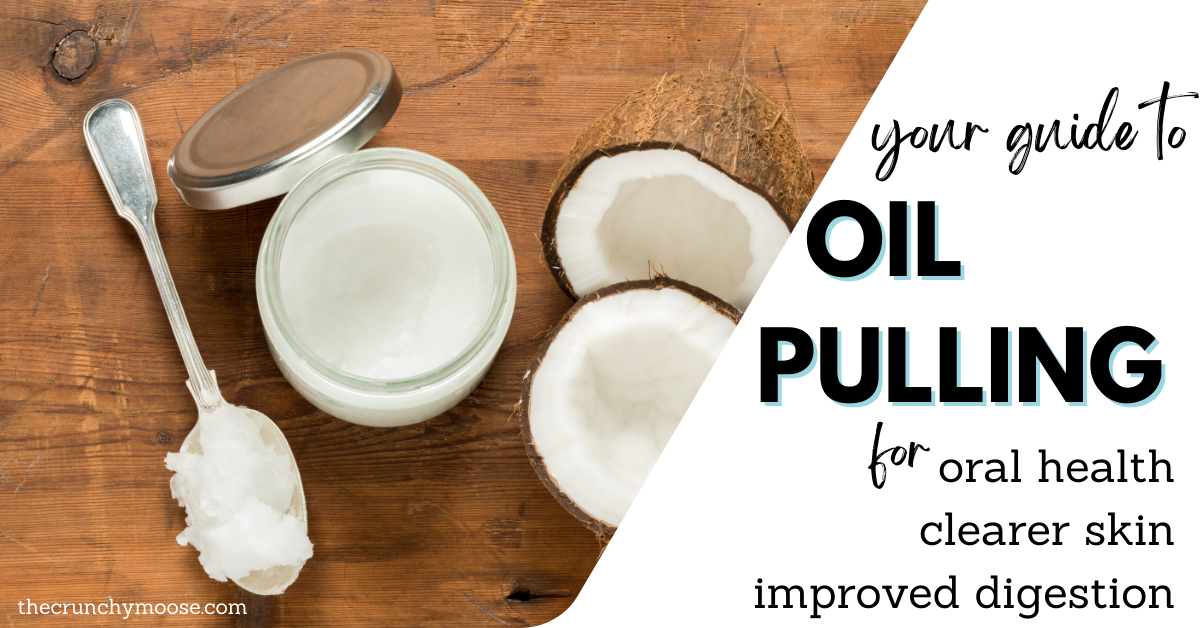 Oil pulling is a magical detox that is great for oral health. Read more about it here.
Pin this article to save it for later!
Also check out: