Howdy! I'm Ashlee
I'm a Texas mom of 2 (Morrison & Mabel) and wife to Ryan. I love tap dancing, pickles, sour gummy candy, fermenting things, hot Texas summers, camping, and
essential oils
.
How The Moose Began
The Crunchy Moose kinda happened on accident. And what a happy little accident it's been! I adopted my son in 2012. At the time, I owned a retail store. I quickly discovered that I didn't want to be a mom that worked 50+ hours per week. So we sold the store. My plan was to stay home with Morrison for a handful of months then start a new career. I have an undergrad degree in Mathematics and a graduate degree in Finance with entrepreneurial experience. I knew I would have options when my son was a little older.
Those first few months at home were challenging. Transitioning to being home & being a new mom was lonely, hard, frustrating, and amazing. I started to blog as an outlet. This was before social media was all the rage - everyone had a blog. Come on, don't lie! If you were a young adult in 2012, you probably had a blogger account, too! I named the blog "The Crunchy Moose" because one of my son's (short-lived) nicknames when he was a baby was Moose. And "crunchy" is sometimes used to describe all things hippie and natural.....you know, crunchy like granola! ;-)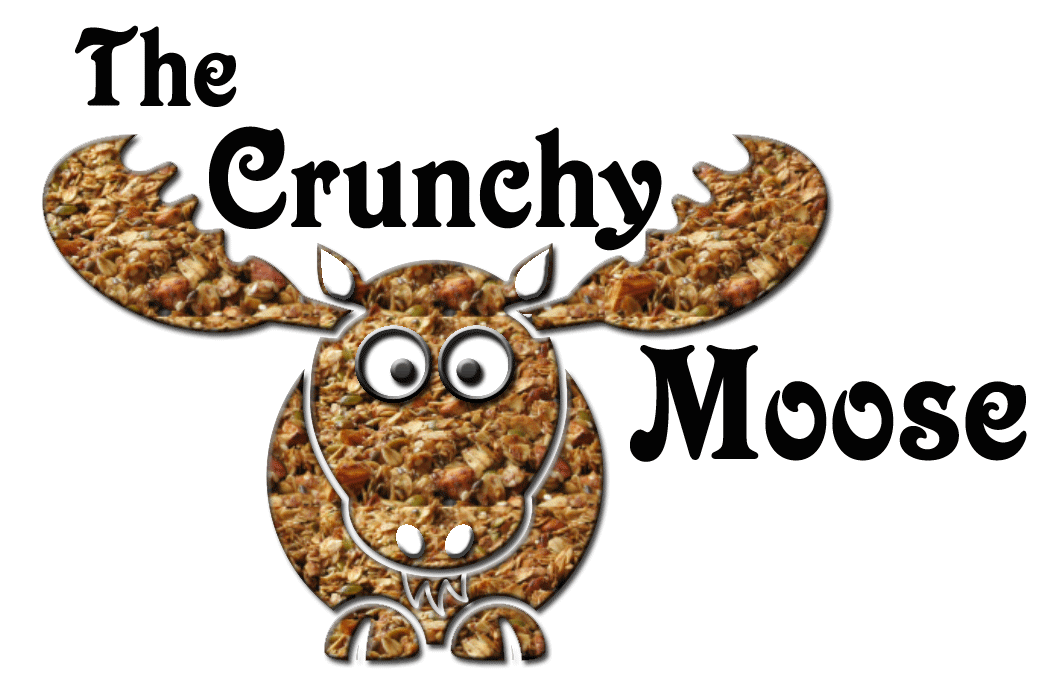 This was my first logo. A crunchy, granola filled moose ;-) Yall, I was so proud of these PhotoShop skills!
At the time I was recovering from 3 years of spine surgeries holistically. My adopted son was born with health problems & severe allergies and I was working on healing him holistically. I was blogging about what I was doing, what was working, and what wasn't working.
After a few months, my little blog I was creating during nap time started to get traffic. I decided to give it more time before going back to work to see if I could create an income and a little at home business from it.
After a couple years, my blogs (The Crunchy Moose and The No Poo Method) had over 400,000 page views a month. What the what??!! Thank you to everyone that stopped by my little place on the internet! The first time one of my posts went viral was when a group of knitters got mad about coconut oil ;-)
Read about that experience here
.
In 2015, my daughter was born (she's biological --
read about her birth story here
). I had a toddler and a newborn. I decided to slow down from blogging and focus on being home with them for a few years. My blogs were still active and passively carrying on.
In 2022, about a decade after publishing my first blog post, it was time for a total overhaul. I deleted my sites, upgraded my platform, revamped all my posts, content, ebooks, and courses. It took about a year to complete the process.
What's Next
Now that The Crunchy Moose is new & improved, I'm excited to get back to what I love most -- creating content and engaging with you! Join my email list to stay up to date with our Crunchy Community!