Ashlee, The Crunchy Moose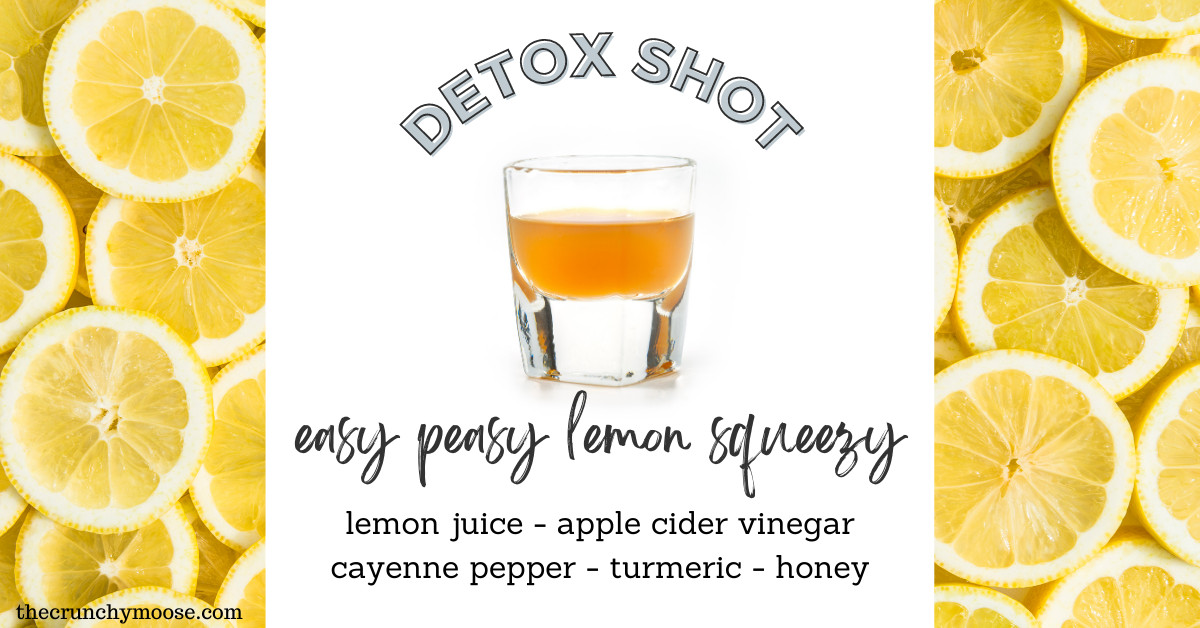 This is an easy, inexpensive, and gentle detox you can do daily. When I take this daily, I notice increased energy, better breathing, and less bloating. Keep reading to see some variations so you can mix it up how you like it. On days that I
oil pull
, I
oil pull
first then take this detox shot.
Morning Detox Drink Recipe
Mix any of the following:
Benefits of each ingredient in the morning detox drink:
Apple Cider Vinegar (ACV):

It should be raw, unfiltered, and with the mother. You will see a dark, cloudy substance in your jar. That's the mother.

The mother is the result of natural enzymes and minerals in the vinegar.
The mother is killed when the vinegar is over processed, over heated, pasteurized, filtered, and altered.
The mother is used to make more vinegar (hence the name "mother").
You can eat, drink, & use the mother topically. It's very safe and nutritious.

Benefits of ACV:

Has lots of minerals, vitamins, and enzymes.
Balances pH levels
May lowers cholesterol
Supports healthy, clear skin
Supports increased energy.
May reduce bloating & water weight
May support healthy appetite levels (because it balances your pH levels and thus your glucose & insulin levels making you feel satisfied longer).
May help with muscle aches and pains
Read more about the many health benefits of vinegar here. Source.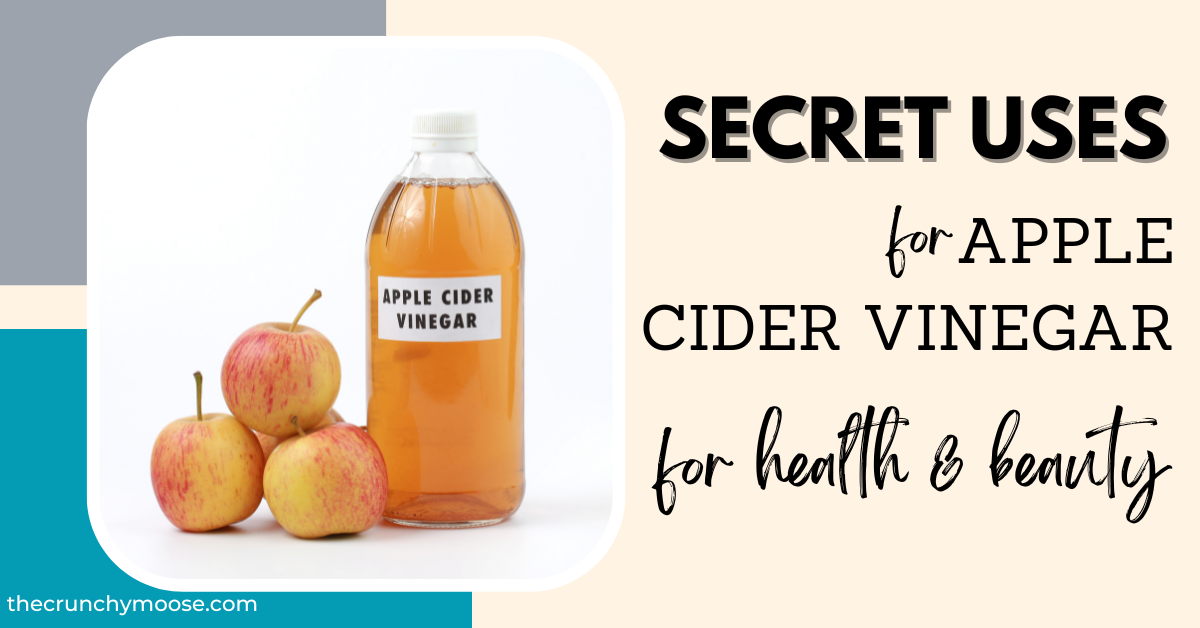 Lemon Juice:

Another acid and works very similar to ACV. You can drink either one or mix both together. I mix them both together.
Cayenne Pepper

Lots of good stuff in this little spice
May improve digestion
May reduce bloating
May increase blood circulation.
May break up mucus and toxins in blocked and clogged arteries, making it great for heart health
Honey

It is best to use raw, local honey. Local honey may help tremendously with seasonal allergies. Bees make honey from pollen so the exposure to the allergens helps boost your immunity to it.
Raw honey has probiotics which are great for digestion.
Honey will sweeten your shot making it easier to take.
If you don't have access to local honey you can use this honey or manuka honey.
Water

It's best to use filtered water. I use this filter.
I use room temperature water straight from the filter. Your body temperature warms the water so quickly that the water temperature doesn't matter a lot. If you like it warm, you can make a hot tea with the ingredients.
My Favorite Combo:
You can mix up any combo of the ingredients listed. I like to mix a splash of
apple cider vinegar
, a squeeze of
honey
, the juice from 1 lemon, a shake of
turmeric
, a shake of
cayenne pepper
, a drop of
Copaiba
or
Thieves
, and a splash of water. I don't measure, it's just a go with the flow type of recipe ;-) Enjoy the health benefits and increased energy!
Pin this article to save it for later!
Also check out: