Ashlee, The Crunchy Moose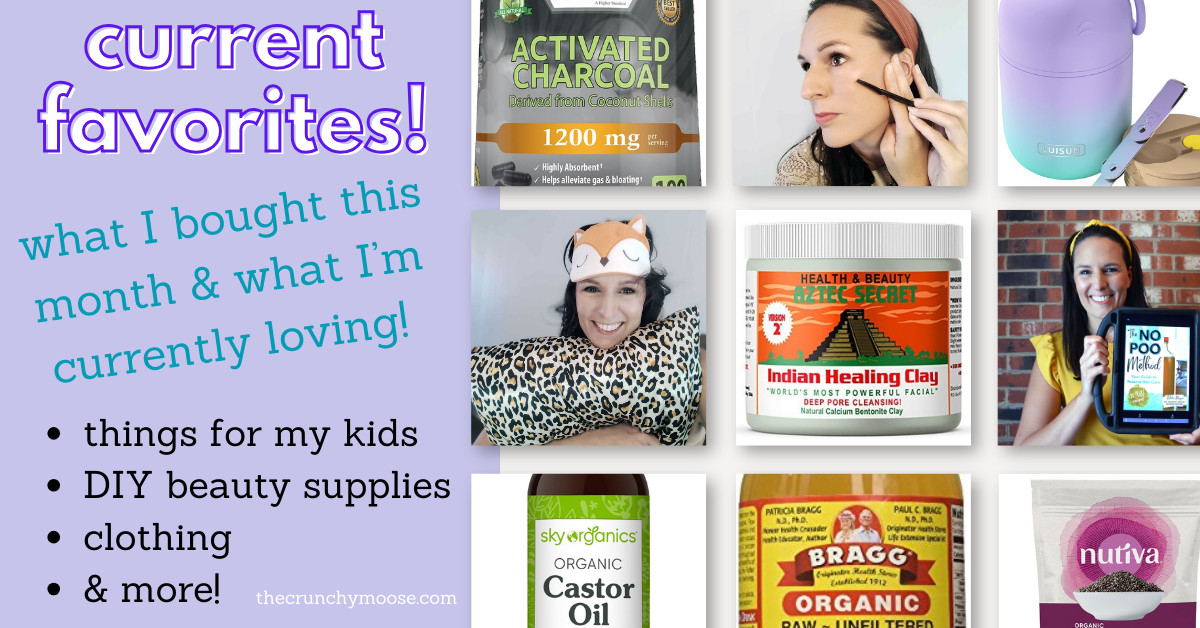 When you post recipes online, you get asked a lot "what brand?", "which one?", and "where do I buy it?" I gotcha! Here is a list of some of the things I bought this month, what I'm loving right now, and how I'm using it. All with a handy link to make your shopping super easy!
DIY & Beauty Supplies
| | |
| --- | --- |
| | |
| | |
| --- | --- |
| | |
It's been several years since I did a clarifying mask on my hair and it was showing! So I grabbed a jar of applesauce and clarified my hair yesterday. My hair is soooo soft today and has so much more volume. Learn about using applesauce to clarify your hair here.
My favorite breakfast right now is overnight oats. Chia seeds are so good for healthy hair. My hair is noticeably different when I eat chia seeds regularly. One of these bags lasts a few months for me. (Don't worry! I have my favorite overnight oats recipes coming on the blog soon!)
If you haven't heard, the 2nd edition of my eBook The No Poo Method is available now!
Lifestyle Favorites
Kid Favorites
Keep Shopping with Me!
Pin this article to save it for later!