Ashlee, The Crunchy Moose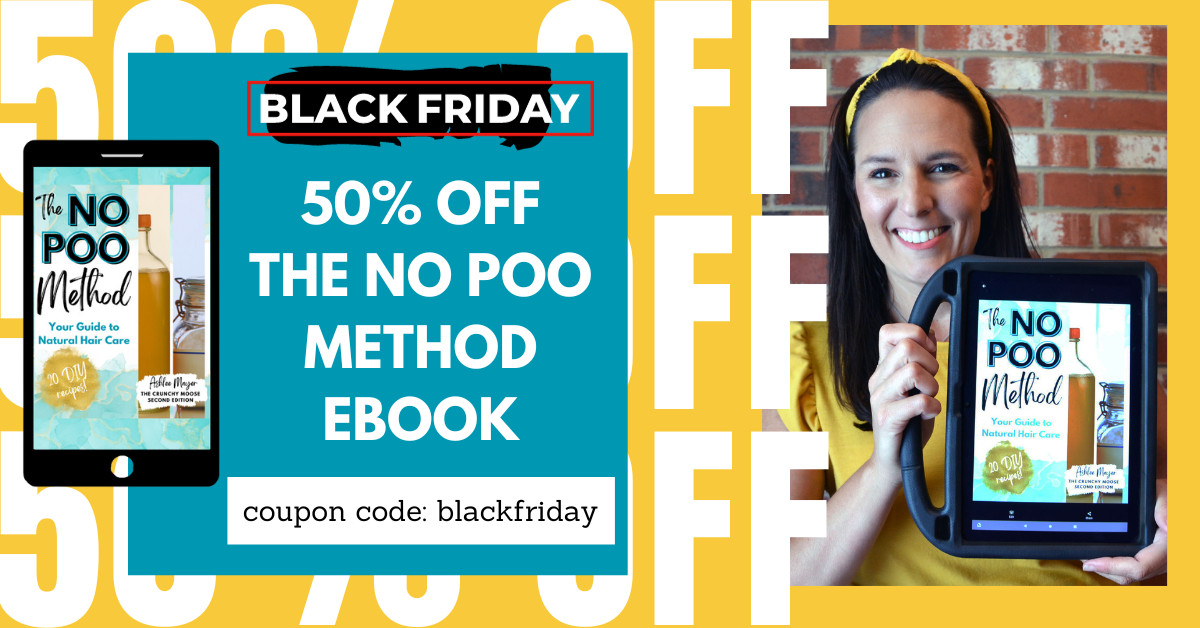 Imagine waking up every morning with hair that's so soft, shiny, and manageable that even Rapunzel would be jealous -- without any hidden chemicals or harmful ingredients!
Let's face it – the daily ritual of scrubbing our scalps with fragrant, neon-colored liquids full of yucky ingredients is crazy. We're literally washing away the natural oils our hair needs to stay moisturized and healthy. It's like trying to grow a garden by pouring acid rain all over it.
But no more tears!
The No Poo Method eBook
is here to save the (bad hair) day! You'll get all the tips & tricks you need to embark on this liberating journey. This step-by-step guide will unlock the secrets to restore your hair's health and unleash its true potential.
The coupon code blackfriday is good for 50% off of The No Poo Method eBook from 11/16/23-11/30/2023.
Click here to get your instant download and use code blackfriday.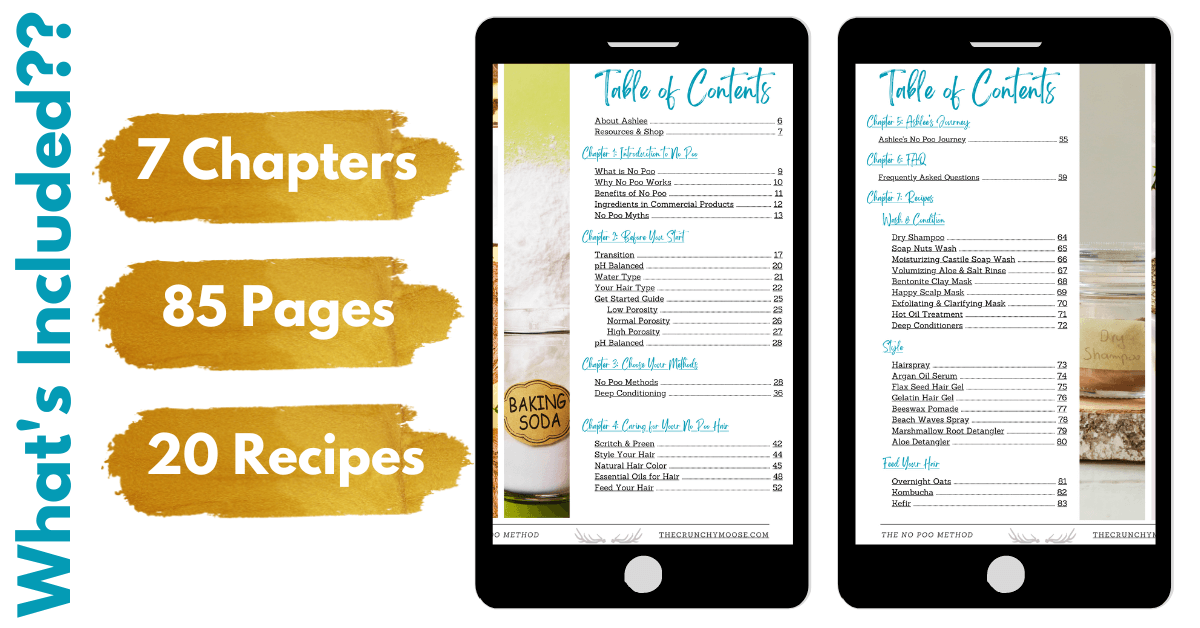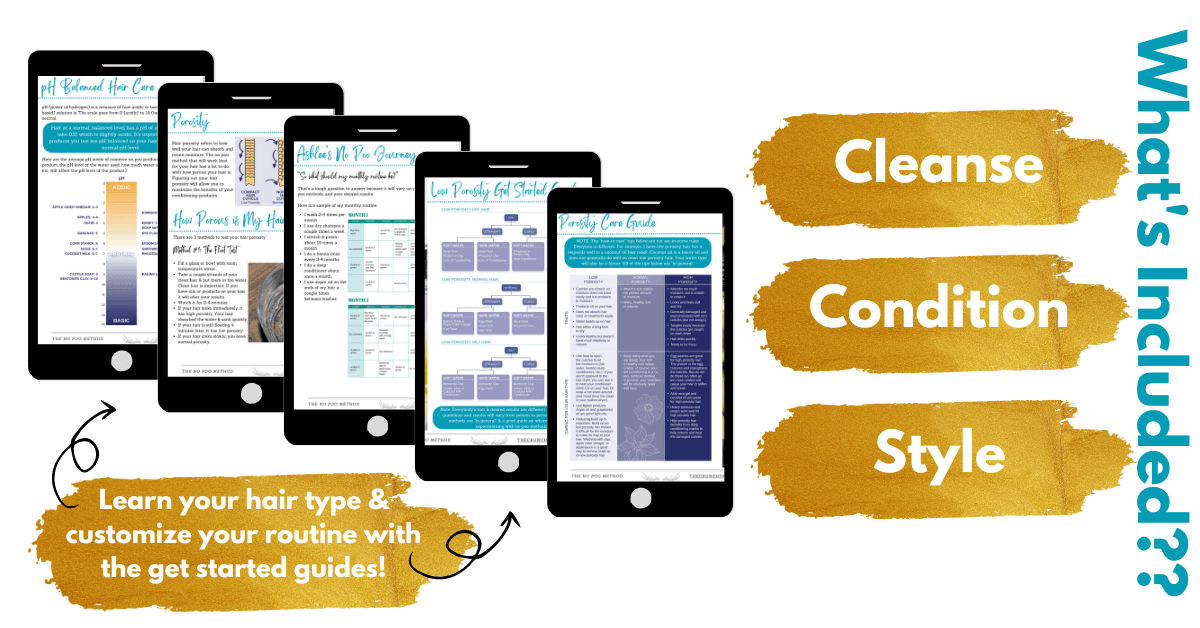 Pin this article to save it for later!