Ashlee, The Crunchy Moose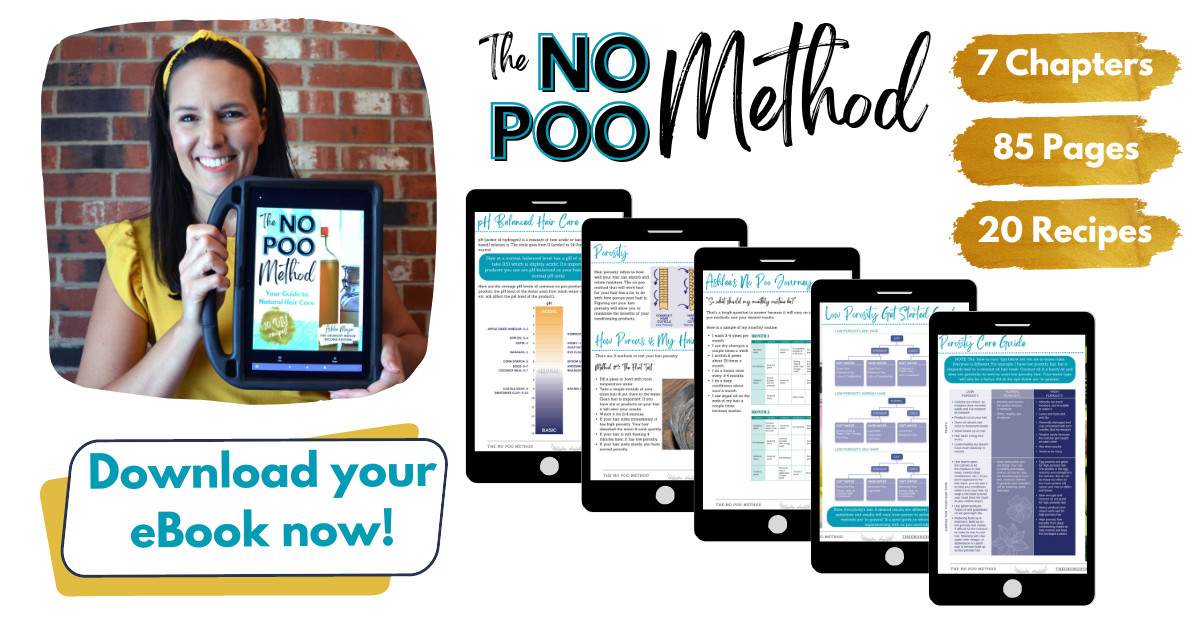 I went 4 years without shampoo and then went viral. I wrote a lot of blog posts about it. I fielded lots and lots of questions on social media & email. I realized there was a need for more info than I had on the blog. So I wrote a book to answer all your questions! I took all the feedback from readers and upgraded the book. Say hello to the 2nd edition of
The No Poo Method!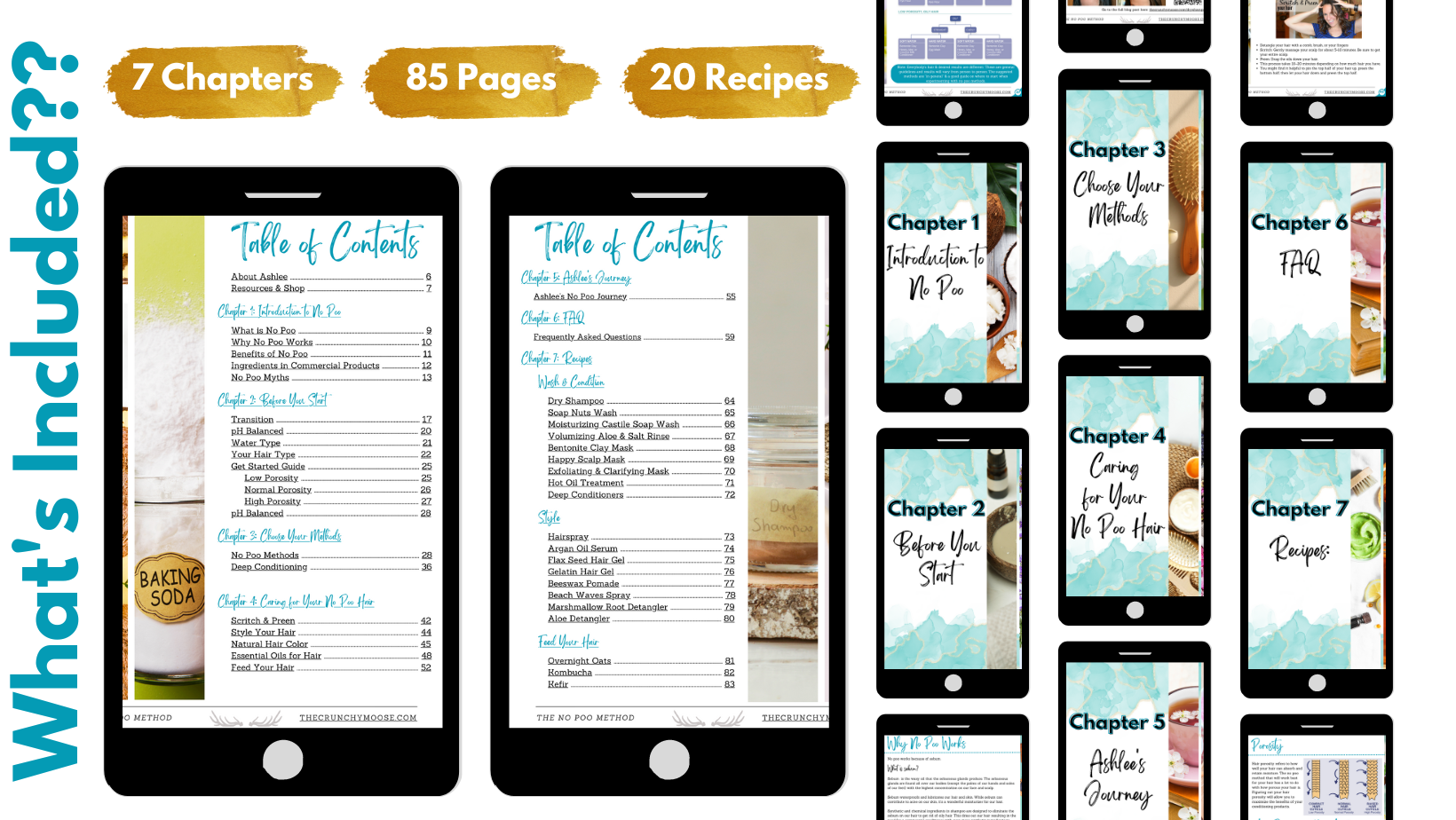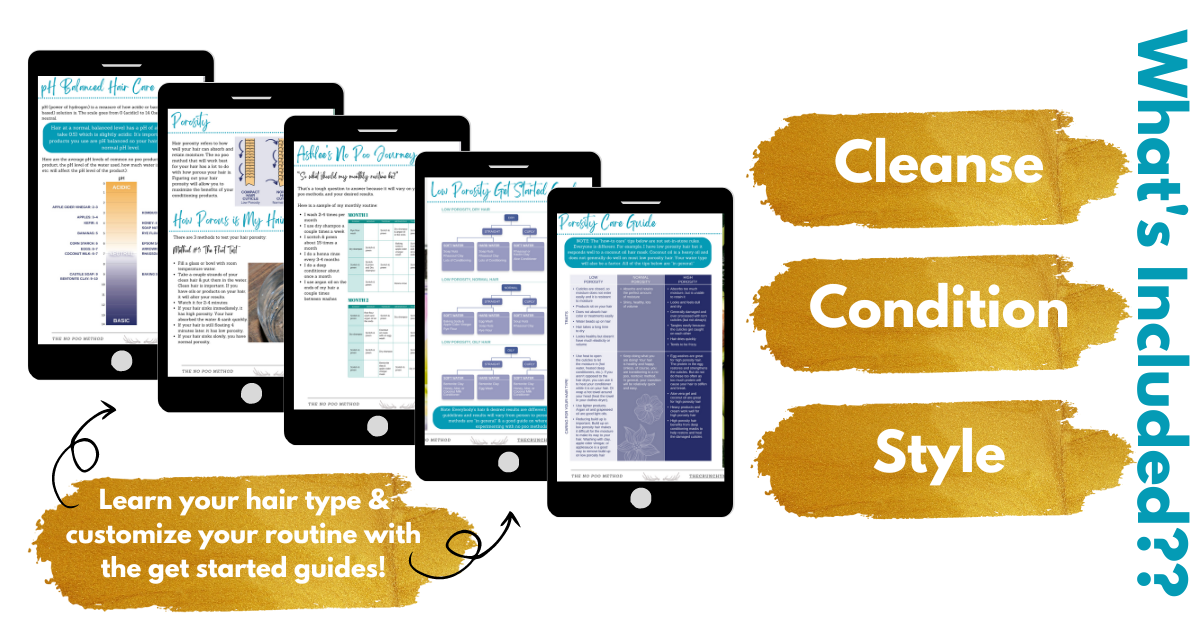 Imagine waking up every morning with hair that's so soft, shiny, and manageable that even Rapunzel would be jealous -- without any hidden chemicals or harmful ingredients! Stick with me & I'll show you how!
Truth is, you don't need all those fancy hair products to have healthy hair.
Natural, nourishing, healthy ingredients are what make natural, nourished, healthy hair.
You can find almost everything you need in your kitchen with a method called "the no poo method"!
"No Poo" simply means not using a modern shampoo. Instead, you'll be using all-natural & nourishing alternatives to rejuvenate your hair from within.
No, my hair doesn't stink. Yes, I shower. No, I'm not greasy. And yes, my hair loves it!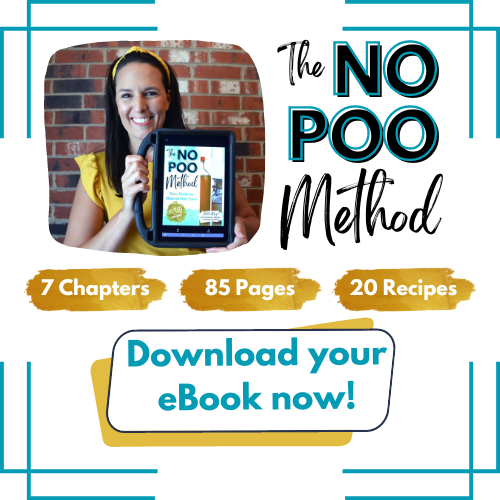 Pin this article to save it for later!