Ashlee, The Crunchy Moose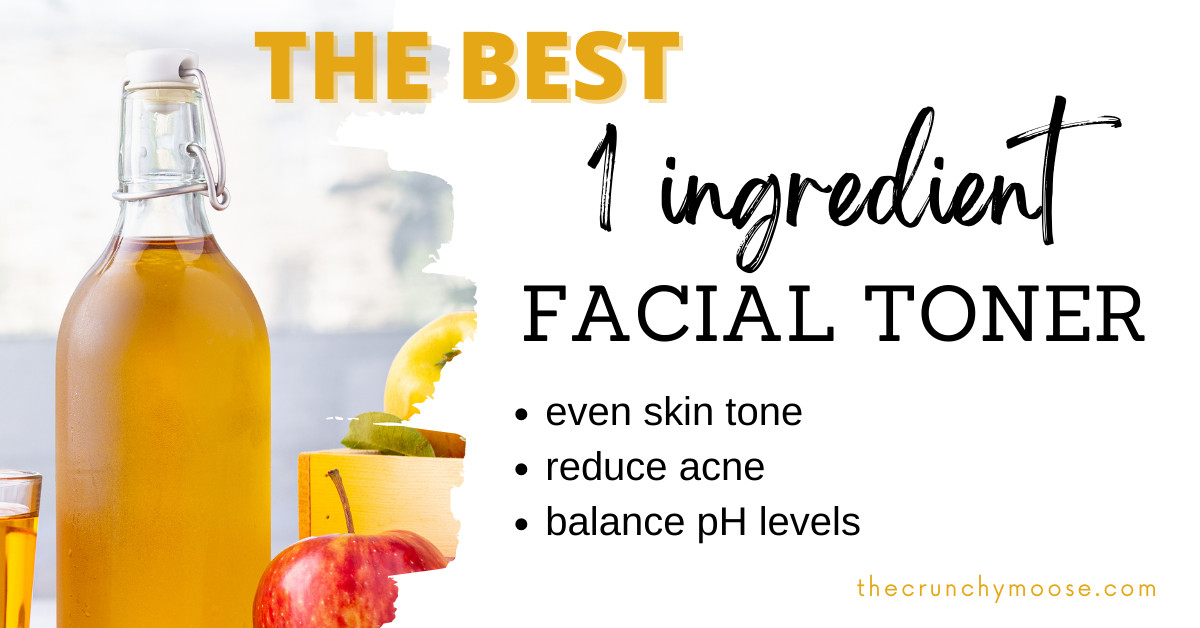 I have been using this all natural & very inexpensive facial toner for over a decade. This was the first DIY beauty product I made and I've been hooked ever since. This toner is super simple, inexpensive, and effective!
The Right Kind of Vinegar
The mother is the result of natural enzymes and minerals in the vinegar.
The mother is killed when the vinegar is over processed, over heated, pasteurized, filtered, and altered. That's why I use raw vinegar.
The mother is used to make more vinegar (hence the name "mother").
You can eat, drink, & use the mother topically. It's very safe and nutritious.
What is a Facial Toner?
The purpose of a skin toner is to:
Tighten skin
Reduce pore size
Remove excess oil
Dissolve dead skin cells
Even out skin tones (including lighten age & sun spots)
Reduce acne
Balance skin pH levels
Works for all skin types
What About the Smell??
Don't worry! It goes away very quickly. I don't even notice it. My husband, who hates the smell of
vinegar
, never notices it either. The smell is gone by the time the
vinegar
dries (within a few minutes).
How to Use
To make:

Mix 1 part vinegar with 2 parts water (you can eyeball it -- fill your bottle 1/3 of the way with vinegar then fill with water)
Optional: Add about 10 drops of essential oils. My favorites are:

To use:
Pin this article to save it for later!
Also check out: