Ashlee, The Crunchy Moose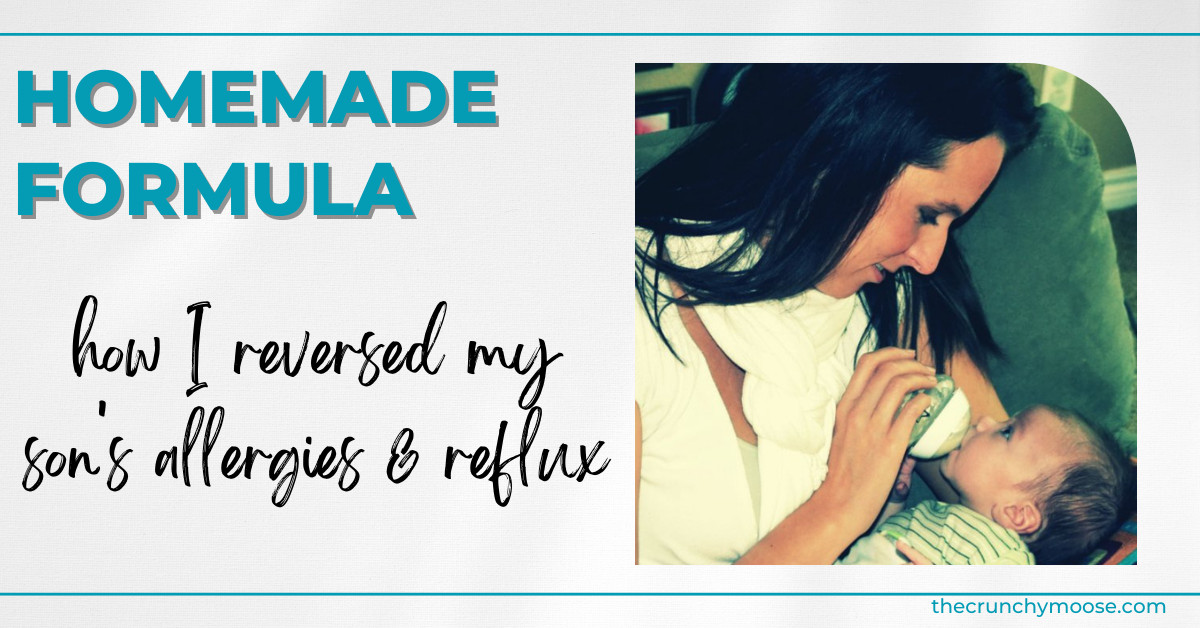 How I Reversed My Son's Allergies With Homemade Formula
**This is the recipe I used for my son. Please consult your physician before trying this or any other homemade formula recipe. This is not medical advice, just sharing my experience.**
Lots of new moms plan on breastfeeding. And lots of moms try very hard to breastfeed. And lots of moms......can't. So what is the best, natural, healthiest alternative to that oh-so-perfect breast milk? Here's what I did.
There are a ton of reasons why breastfeeding doesn't work out like you plan. Low milk supply, a mom that is on medicine during or after labor, challenges latching, mastitis, reactions to the food that mom eats, a very busy work schedule, etc. You can test out theories to increase your supply. You can rearrange, change positions, and wiggle around to try to get your baby to latch on. You can try home remedies to cure your mastitis. You can pump all day and all night.
But in the meantime, you have a hungry baby. I am not suggesting that you give up! But if you need to supplement while you troubleshoot breastfeeding, it's okay! Or if breastfeeding isn't going to work out for you at all, it's okay!
My Story
My son, Morrison, is adopted so he's never been breastfed (as far as I know. He was with his birth mother for a few days and she may have breastfed him).
Morrison was born allergic to pretty much everything. He was violently allergic to dairy and soy. It's challenging to find a commercial formula that doesn't have dairy or soy. Before he came home, his amazing transition family tried a lot of different formulas trying to find anything he could keep down and not have horrible reflux after eating. When Morrison came home at 1 month old, he was on a prescription formula (that was 54% corn syrup) and took 4 medicines he daily. As I am writing this, he is now 23 months old and has ZERO allergies.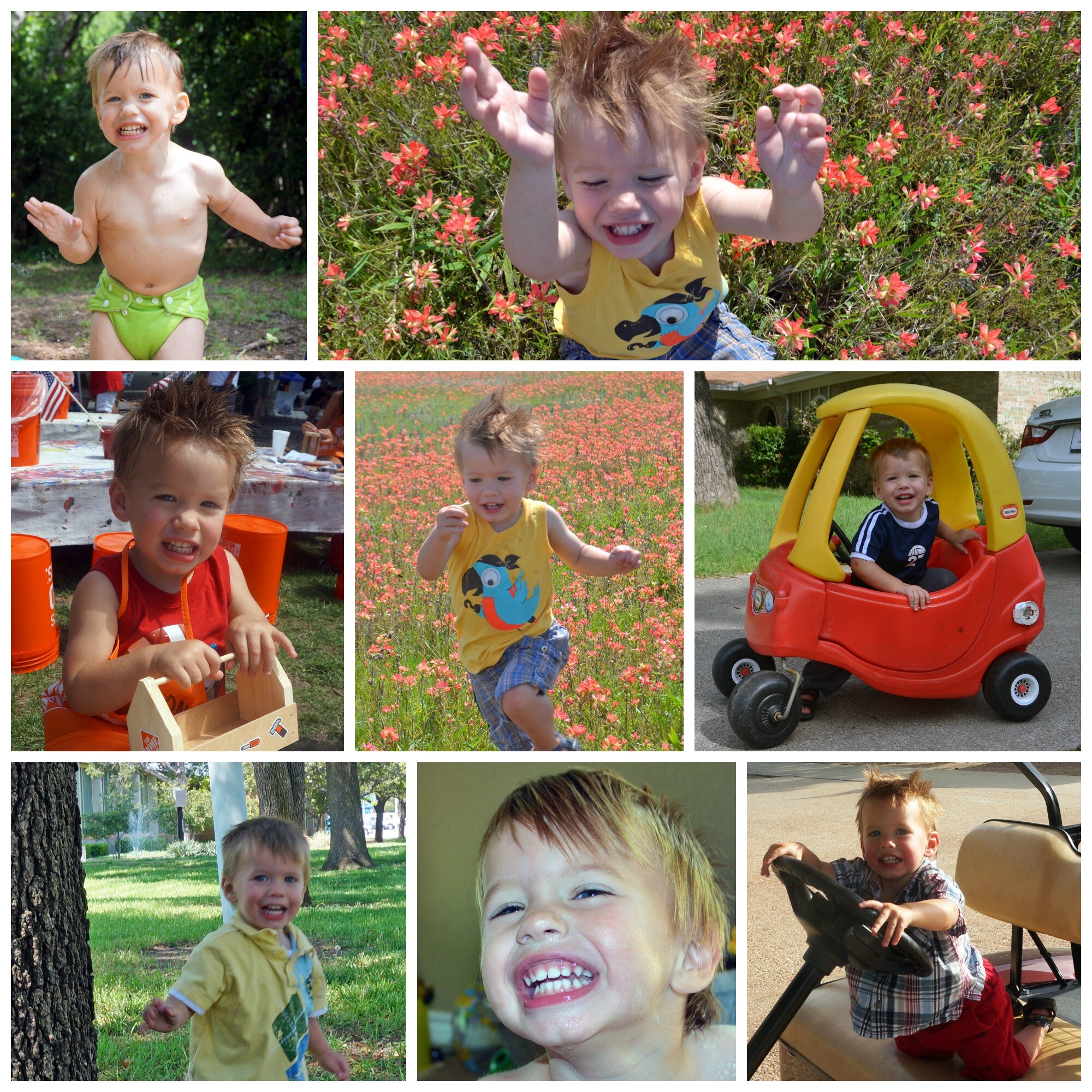 UPDATE: He's now a 10 year old, healthy, and thriving young man!
The Problem With Commercial Baby Formula
Here are the formulas that Morrison was given during the first month when he was with his wonderful transition family.
Similac Advance – couldn't keep it down
Similac Isomil Soy – lots of gas and cramping
Similac Sensitive – couldn't keep it down and cried for hours after eating
Similac Alimentum – better but still cried a lot
Neocate – This is a prescription. This is what he was currently eating on the day he came home at 1 month old. Here's the ingredients from that formula: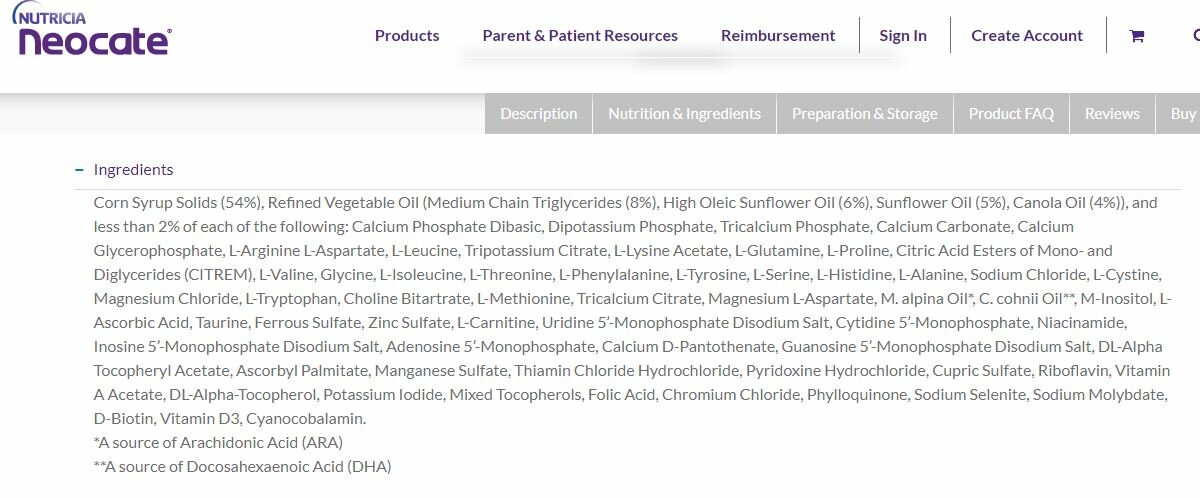 Let's take a closer look:
Corn Syrup, 54%: We all know corn syrup is bad. So why are we feeding it to infants in the first months of their lives? Babies do not need any sweeteners at all in their formula, especially a synthetic one like corn syrup.
Vegetable oils, 23%: These are neurotoxic solvents with side effects like diarrhea, vomiting, gastrointestinal distress, and reflux (which my son had and many babies suffer from).
Synthetic Ingredients: There's not much in this list that is not synthetic. But some of the worst offenders are Taurine, I-Carnitine, Ascorbyl Palmitate, and L-Methionine.
Why Goat's Milk?
I knew what he was eating wasn't healthy so I started looking for a better option. I kept running across raw goat's milk in my research and reading amazing testimonies. I wanted to try it, but was so nervous. So I went to a local homeopathic doctor. He answered all my questions and calmed all my fears. He gave me some names of some local farms. He said just buy a gallon, give him a bottle and see what happens. If it works, you will know within 10 minutes. If it doesn't work, you will know within 10 minutes. So that's what I did.
And it WORKED!!! It was instant. After he ate, he burped - a healthy, normal burb without throwing up. It was amazing. After the first bottle of raw goat's milk, he slept through the night for the first time.
Goat's milk has a higher fat content than cow's. The fat clusters are arranged in a way that makes it easier for the baby to digest.
Camel's milk is the closest milk to human milk, molecular structure. I don't know anyone with a camel in Texas. Goat's milk is the runner up.
Goat's milk has a softer and smaller protein than cow's milk, making it easier to digest.
Goat's milk has less lactose than cow's milk. So if you are lactose intolerant (like my son was), try goat's milk.
Raw Goat's Milk Formula
**This is the recipe I used for my son. Please consult your physician before trying this or any other homemade formula recipe. This is not medical advice, just sharing my experience. See the links below for info on modifying the recipe for your needs.**
Ingredients:
Directions:

Mix all ingredients together. I simply put it in the bottle and shook it up.
I mixed 2 days of formula at a time and stored in the fridge.
Morrison didn't like warm milk so I didn't warm the bottles but you can warm with a bottle warmer.
1 Mo liked the orange flavor; fermented cod liver oil is a natural source of EPA and DHA.
2 Breast milk is a natural source of probiotics. Just open the capsule and pour half of it in your formula. Probiotics are necessary for a healthy gut and I believe probiotics were a key factor in healing Morrison's allergies. Read more about probiotics here.
3 Goat's milk is low in folate and iron. My homeopathic doctor prescribed an iron and folate compound that I added to his milk. We also monitored Morrison's iron levels via lab work.
Sources and variations to homemade formulas can be found here. If you need to make adjustments to the formula for nutrition or taste preference, please refer to these resources:
Pin this article to save it for later!
Also check out: