Ashlee, The Crunchy Moose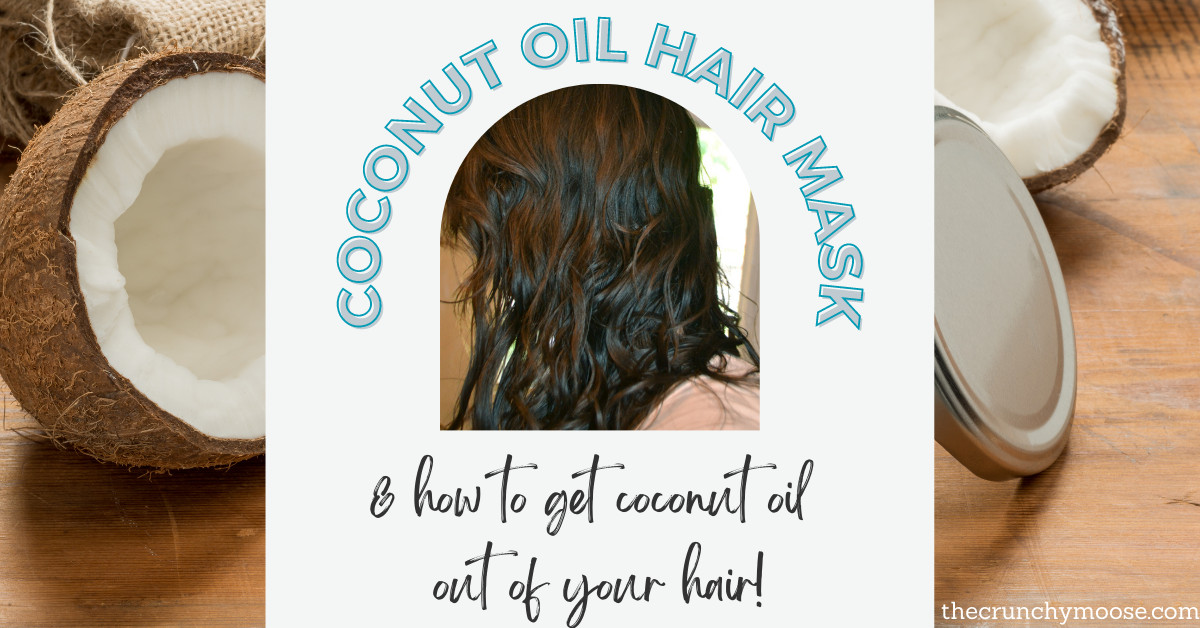 Coconut oil
is one of my favorite deep conditioners for my hair. A lot of oils just coat your hair providing minimal moisturizing and repair. But not
coconut oil. Coconut oil
penetrates the hair shaft to moisturize from within, repair damaged hair, and protect your hair from future damage from hair products & heat.
Moisturizes your hair and scalp
Anti-fungal and helps prevent dandruff
Penetrates the hair shaft
Protects your hair from losing protein when washing which results in thicker hair
Contains vitamin E and lauric acid, both are essential for strong, healthy hair and help prevent hair loss
Contains fatty acids that strengthen your hair resulting in less split ends
Gives hair a healthy shine
Directions
Dampen your hair. When your hair is wet, the coconut oil will coat the water and lock in the moisture.
Grab about 2 tablespoons of coconut oil. Adjust the amount of coconut oil based on how much hair you have. If it's solid, just rub it in your palm a little and it'll soften.
Add essential oils if using. This is optional. You can get creative and use your favorite essential oils. Some essential oils that are good for your hair are:
Massage into your hair. Focus on the ends of your hair.
Be sure to protect your clothes from the coconut oil by wrapping a towel around your shoulders, clip your hair up, wear a shower cap, etc.
Leave on your hair for as long as desired: 15 minutes to overnight.
Wash out using an egg wash (info below).
How To Wash Coconut Oil Out of Your Hair
How easy it is to get this magical deep conditioner out of your hair depends on your hair type and your shampoo. I've heard some people say it washes right out without a problem. Others say it takes several washes to get it out. It is difficult for me to get it out of my hair.
An egg wash followed by a very small amount of
castile soap
or shampoo (I like this
one
) works great for me.
Egg Wash:
Mix one egg with about 2 tablespoons of water, massage into hair and scalp, leave for 5-10 minutes, rinse.
Be sure to rinse with luke warm water, as cool as you can stand for rinsing your hair. If you use hot water, you will cook the egg and end up with scrambled eggs in your hair. Yuck.
I follow with about a teaspoon of castile soap or shampoo (I like this one) massage into hair and scalp, rinse.
Why an Egg Wash?
Here are the reasons an egg wash removes the
coconut oil
hair mask:
Eggs clarify your hair removing buildup
Eggs cut through oil & grease
Eggs have lots of protein to strengthen and thicken your hair
Eggs have vitamins A, D, & E which add shine to your hair
Pin this article to save it for later!
Also check out: