Ashlee, The Crunchy Moose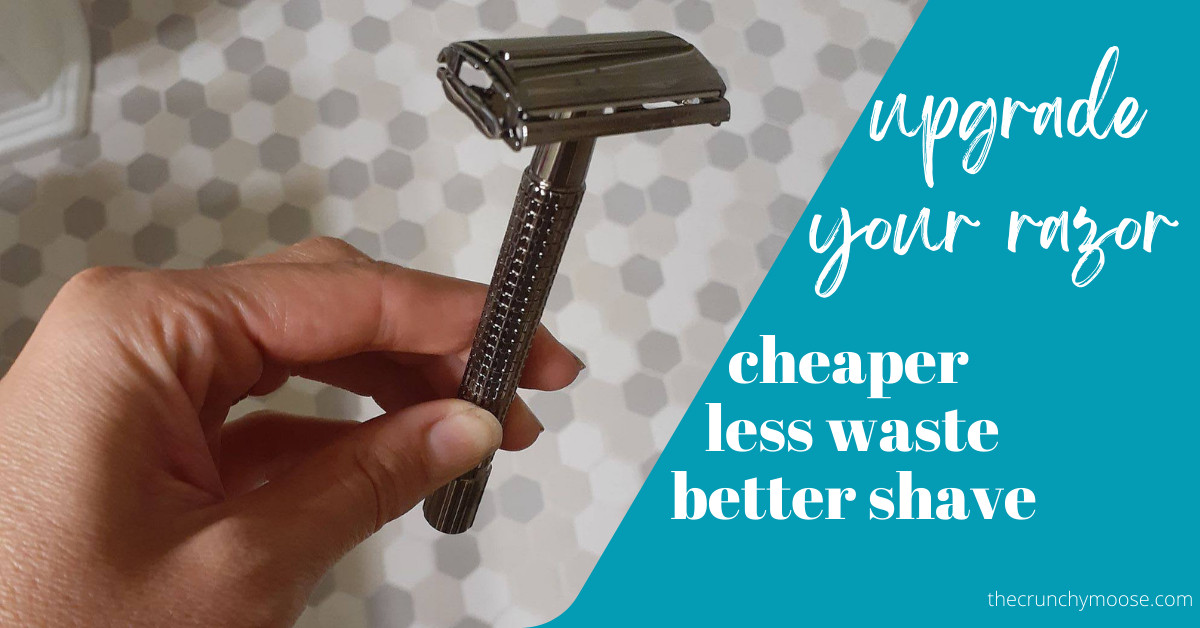 Did you know that your razor has ingredients?? Yep. And some of them aren't pretty.
I used to use those pretty razor blades with the handy moisturizing strips. I was always annoyed at how expensive they are. Then I found
an upgrade
.
Here's the deal. Those handy, little moisturizing strips contain ingredients linked to allergies, cancer, and organ toxicity. If you get rashes or razor burn when using them, you might be having an allergic reaction. Add in the fact that hot water opens your pores allowing things you come into contact with to enter your bloodstream quicker & easier. This is especially concerning near your lymph nodes (armpits) and delicate, private areas.
Here are some common ingredients found in those overpriced razors with moisturizing strips like
these
and
these
and
these
:
Is this earth shattering news? Not really. I mean, it's a small little strip. The amount of product absorbed into the skin is minimal and most of the concerns are categorized as moderate. But anytime I can avoid some potentially harmful stuff, I'm going to do it. And to make it even better, I can do it at a fraction of the cost while reducing waste!
A Better Razor
My favorite shaving solution is
this stainless steel razor
. It's labeled as a "men's" razor but do women really need a special razor?! I haven't had any issues with it. I use
these replacement razors
. That's 100
blades
! For the cost of a few of the disposables I used to buy, I got 100. The
razor
and
blades
are stainless steel, don't rust, and last much longer than the alternative. I change my
blade
every 2-3 months. That's 4-6 blades a year. My investment will last a couple decades! That's crazy!
I honestly love this stainless steel razor more than the disposables I used to use. Better shave, much less expensive, and less waste.
Word of caution: You cannot fly with these razors in your carry-on bag. Luckily, TSA took just the
blade
, not my
razor
!
Shaving cream.....that's a whole other can of worms....or ummm...can of yucky ingredients! I simply use a natural shower gel with clean ingredients. My current favorite is
this Sensation Shower Gel
.
Pin this article to save it for later!
Also check out: