Ashlee, The Crunchy Moose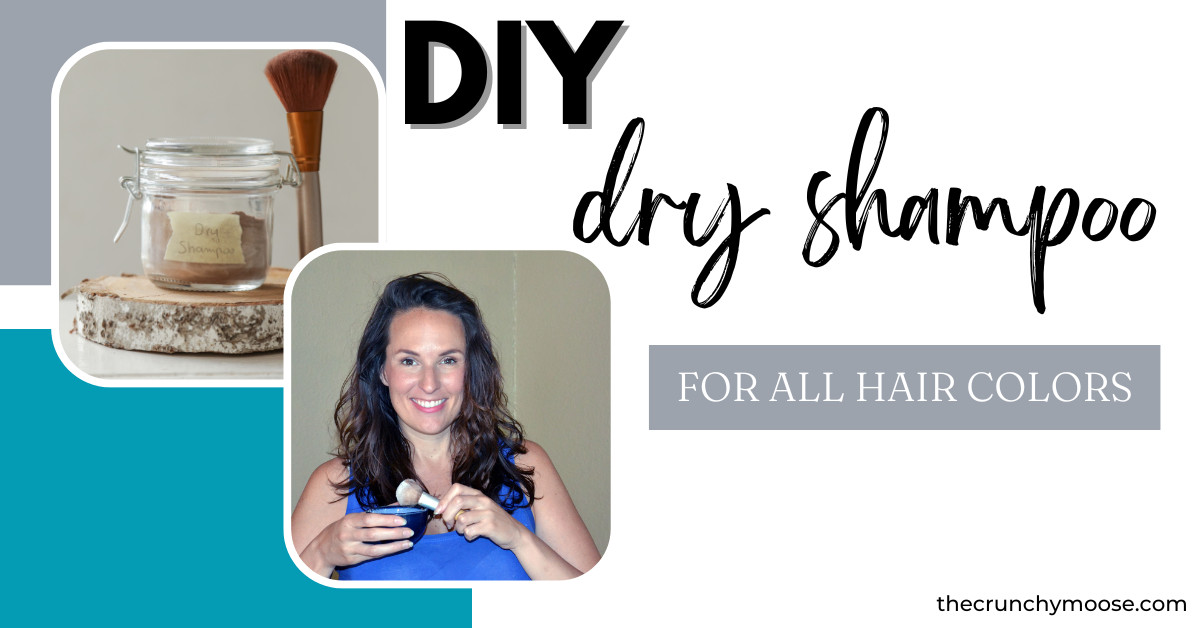 We've all heard that washing your hair everyday isn't good for it. But what are you supposed to do with that greasy, oily hair? Use dry shampoo, of course! Dry shampoo is a powder that absorbs the oils from your hair & scalp and adds texture giving limp hair more volume. And as an added bonus, it's super easy & inexpensive to make and you probably already have everything you need in your kitchen.
The Problem With Commercial Dry Shampoo:
You can buy dry shampoo products at your local beauty store. But they can be expensive and often full of toxic ingredients (including butane, propane, synthetic fragrances, and formaldehyde).
--->>> In 2022, 19 dry shampoos were recalled due to cancer causing ingredients. Read about that
here
.
Luckily, there's a super easy and inexpensive solution! Make your own from scratch with just a few ingredients.
DIY Dry Shampoo Ingredients
DIY Dry Shampoo Options:

BASE
TINT (notes about tinting below)
OPTIONAL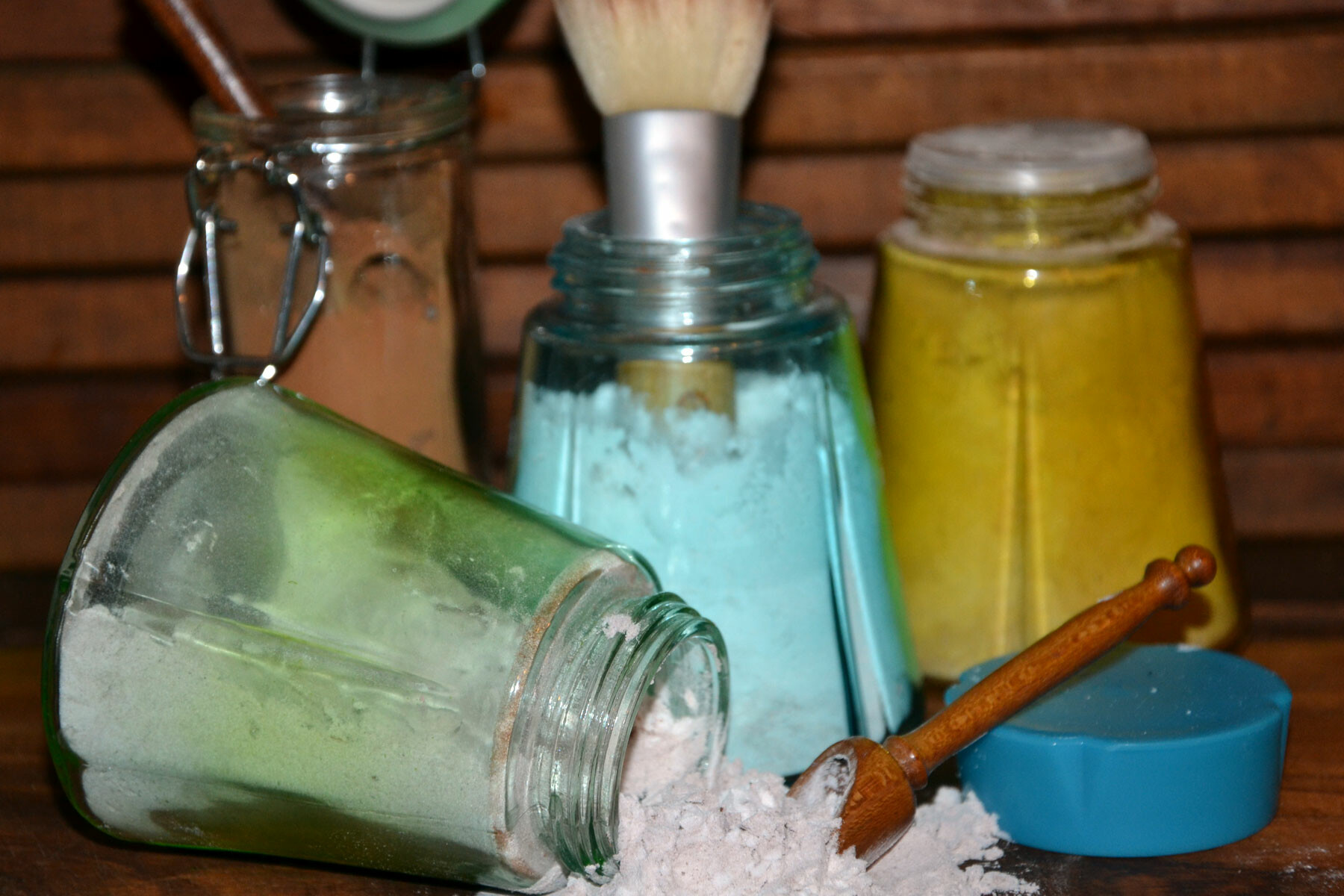 Dry Shampoo Recipe
This is an easy, create your own adventure type of recipe! No measuring spoons or cups required! Grab a
cute jar
or
shaker
. Pick your base from the list above, add some tint if needed, and add some
essential oils
if your using them. Mix it up and you're done!
I have dark hair. My favorite combo:
A Note on Tint
I have used straight
arrowroot
on my dark hair with no problem. My hair absorbs most of the powder and a quick brush through knocks off the rest. But I do have to be mindful to apply lightly. Tinting my dry shampoo makes it more fool proof. You can use
cinnamon
,
red clay
, and/or
cocoa powder
to tint your dry shampoo. Add just enough to tint the powder to match the darkness of your hair. Your hair does absorb the dry shampoo so it doesn't have to be spot-on, just close.
For light hair: You can omit tinting the powder completely if your hair is very blonde. If your hair is dirty blonde or highlighted, you can add 1 teaspoon or more of tint per 1/4 cup of powder
For red hair: You can use cinnamon and/or red clay. About 1 teaspoon of cinnamon per 1/4 cup of powder (too much will irritate your scalp). You can use up to a 50/50 mix of base powder and red clay. The red clay also acts like the base powders and helps absorbs moisture & oil.
For dark hair: You can use cinnamon and/or cocoa powder. About 1 teaspoon of cinnamon per 1/4 cup of powder (too much will irritate your scalp). You can use up to a 50/50 mix of base powder and cocoa powder.
Essential Oils
Here is a list of
essential oils
that not only smell good, but are also good for your hair. This isn't all inclusive, you can get creative with your favorite
essential oils
.
How to Apply Your DIY Dry Shampoo
There are several ways to apply your dry shampoo. Concentrate the application towards your roots (but aim for the hair, not your scalp). Less is more. You can always add more dry shampoo as needed. Use as often as needed between washing your hair (learn more about natural hair care
here
).
Use a shaker like these. Part your hair, shake, repeat with different hair parts. Brush the dry shampoo through your hair.
Store in a jar. Apply with a large, fluffy makeup brush to the roots. Brush your hair.
Put a small amount of the dry shampoo on your palm, rub your hands together, then run your hands through your hair. Repeat several times.
Sprinkle some dry shampoo on your brush and brush your hair. Repeat several times
Cost of DIY Dry Shampoo
A bottle of dry shampoo at a drug or beauty store will cost anywhere from about $10 to $50. A 1 pound bag of
arrowroot
is under $10! You can make a lot of dry shampoo with that! For under $20, I can get the ingredients to make enough dry shampoo to last me a couple years! This is a bargain of a recipe that saves me money, makes my hair & scalp happy, and keeps yucky ingredients of my body. Winning!
Pin this article to save it for later!
Also check out: